As the global economy faces a decade of volatility amid war, inflation and supply chain disruptions, India stands out and gains positions on several fronts.
Bloomberg recently reported that in the last three months of 2021 India overtook the UK to become the fifth-largest economy in the world. According to the report, the size of the Indian economy in terms of 'nominal' cash in the quarter to March was $854.7 billion.
The government released first-quarter GDP data, according to which the Indian economy grew 13.5% year-on-year with the highest growth rate among developing countries. India is projected to grow about 7% in this fiscal year and the IMF projections point to India as the fastest-growing economy in the world in the next 3 years.
India also has the world's third-largest startup ecosystem. In 2021, the Indian tech startup scene exploded, with over 2,250 startups and 42 unicorns added in a year. According to the Economic Survey 2021-22, India had at least one startup in 555 districts and the number of unicorns in the country already exceeds 100.
Clearly, a new Indian DeepTech ecosystem is on the rise with major takeaways for all stakeholders. 
Most venture capital funding is now going to AI projects in the e-commerce, banking and healthcare sectors and according to a NASSCOM report, AI is expected to add USD 450–500 billion to India's GDP by 2025
Besides some infrastructure bottlenecks that have to be solved such as mobility, clean water and air and energy among others, India is focusing and gearing up for cutting-edge technologies including 5G, AI, blockchain, augmented and virtual reality, machine learning, deep learning, robots, natural language processing, etc. 
The potential of the Indian market is obvious and it is almost unnecessary to talk about all the areas of opportunity. An example is 5G networks, that are expected to be used by nearly half of all mobile subscribers worldwide by 2027. According to GlobalData Plc, the Asia-Pacific region will lead the way in 5G adoption. India is poised to become the most significant 5G market in the world, with over 500 million subscriptions in the next five years.
In the energy area, the Government of India has set a target of reaching 450 GW of renewable energy by the year 2030 – the Central Electricity Authority of India has modelled the need for 27 GW/108 GWh of battery storage by 2030 to meet the targets countries to add 500 GW of renewable energy capacity from solar and wind, while battery storage could also be an export opportunity.
NITI Aayog released its National Strategy on Artificial Intelligence in 2018. The strategy is focused on economic growth and increasing social inclusion while encouraging dialogue around issues such as privacy and ethics. The goal is to "make India a global leader in AI by ensuring responsible and transformative AI for all." 
The strategy aims to spur the growth of India's AI industry through grants, startup support, product and solution development, and collaboration with the industry. The country has thriving AI R&D driven by top-tier universities such as the Indian Institutes of Technology (IITs) and IIMs.
So, there is no doubt that India is the paradise for startups as it offers a mix of needs, opportunities, government benefits and support and it is the only economy that keeps growing while the rest of the world is in recession. The country also offers a cohesive and welcoming ecosystem, not only with the possibility of finding investors, but also the availability of talents and a skilled workforce.
In 2021, India's tech industry talent pool was estimated at 3.8 million. According to the Nasscom report, India ranks second globally after China with a supply of 2.14 million STEM graduates per year. However, surprisingly, upskilling accounted for 60-70% of India's digital talent acquisition in FY21.
The EU-India Innocenter received funding from the European Union to support and lead innovative solutions from European startups into the Indian market. This programme, divided into 4 phases, is being offered for free until the end of 2023.
Focusing on 4 main areas – Sustainability, Health, Mobility and Deeptech – the project has already supported more than 280 startups at different stages and is now starting the fifth cohort of its Explore and Validate phase. These 7 emerging tech startups will have the chance to dive into the Indian market and validate their product with potential Indian partners and clients and, for the first time, activities will be offered both virtually and on-site, In India.
Meet the 7 selected emerging tech startups on their way to India
SoapBox Labs privacy-first speech recognition software delivers voice-enabled experiences for kids of all ages, accents, and dialects.
---

Developer of a quantum-resistant hybrid blockchain platform designed to build software applications. The company helps build software applications like DApps or Defi and runs business processes on blockchain within minutes.
---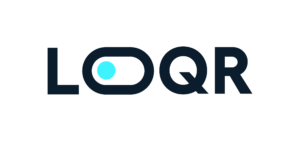 LOQR provides a white-label Journey-as-a-Service platform that accelerates Financial Institutions digital banking transformation through "turn-key" journeys that leverage KYC|/KYB, AML, Identity verification and e-signature
---
Brain Creators delivers digital Inspectors to perform visual inspections faster, more consistent, and more cost-efficient, offering intelligent automation solutions to solve the growing problem of human domain expert scarcity.
---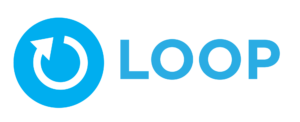 LOOP helps companies worldwide to reskill and upskill their employees and make sure that they always stay ahead of the competition. LOOP is a flexible and scalable peer-to-peer skilling and knowledge-sharing platform.
---
Cast AI offers a cloud cost optimization and cost reporting platform for cloud native applications, for AWS, Google and Azure. On average, CAST AI brings 50% to 75% cloud savings.
---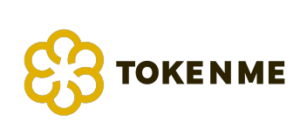 Token Me provides real time logistic and planning information to reduce operational costs of large construction projects by real-time monitoring of presence, location and time stamps combined with wireless environmental sensors.
---
The EU-India Innocenter  provides training, planning and networking through a free guiding journey through all phases of the internationalisation process and entry to the Indian market.
If you are a European startup with innovative solutions, India can be the perfect country to expand your business.
Check out our various programmes and count on us at every step of this journey – from discovering business opportunities to building a strategic local network in India.
---
Images: Pixabay/Unsplash.