Tech companies
The group of Startups and SMEs that participated in our programs looking for new business opportunities in India or preparing for the promising step of internationalisation.
Ambassadors
A selected group of ecosystem builders committed to helping companies find the best opportunities and successfully enter the Indian market.
Mentors
Market specialist and business experts ready to support and direct entrepreneurs on their journey to India.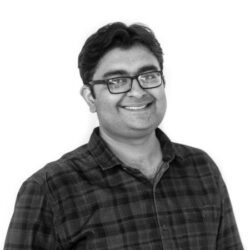 Arun has been a serial entrepreneur with experience in building ventures in the space of health tech, cleantech, and education. He has almost a decade long career in the pharmaceutical industry with experience ranging from R&D, manufacturing, corporate strategy, innovation and M&A. Arun has also worked globally with renowned firms such as McKinsey & co. and Dr. Reddy's Laboratories Ltd. Arun is a B-Tech in Chemical engineering from IIT Roorkee and MBA from GSB Stanford. In his current avatar, Arun heads Zenfold Ventures.
Suman is back at life's drawing board, reinventing himself to meaningfully better the lives of the next 1 billion people globally. That's what prompted him to co-found GoFar Advisory and Investments (gofar.works) with fellow like-minded, high-achievement professionals across the globe. Frugal innovation, building network of networks, and solving global problems at scale are his passion.
Suman lives and works between Singapore, India, Africa and Europe. He is an avid reader.
Karan Sandhu is an HR, L&D and Talent Management professional with 25 years experience, a large part of which has been in leadership roles across industries and sectors. He has worked in HR, Learning, Customer Experience, Six Sigma Quality and has also been an entrepreneur, as he successfully founded and ran a tech-based services firm.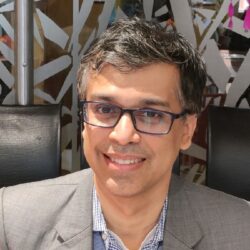 Managing Partner of Supply Chain Labs, a Fund which runs a flagship fellowship program. Seasoned leader having more than 14 years of experience in managing end to end process (Fund raise, investment, portfolio management & exit). Holds significant network for the benefit of the fund and its portfolio companies. He is recognized as a thought leader in the industry; have been speaking on various public forums like XIM Bhubhneshwar, HSBC Supply chain event etc. Ashutosh is a visiting faculty at Indian Institute of Management, Lucknow. At Supply Chain Labs Fellowship program, he has run the process to invite 600+participants both in 2019 and 2020.
Somasundaram currently heads Strategic Initiatives for a renewable independent power producer in India. He has cross-functional experience across the Americas, Europe and Asia in the banking, automotive, energy and retail sectors. He has the proven ability of combining big picture thinking with detail-oriented execution to incubate and scale startups, brownfield ventures and operational firms. Soma has an MBA from the University of Michigan, a PGDM from the Indian Institute of Management, Ahmedabad, and a BE degree from Jadavpur University.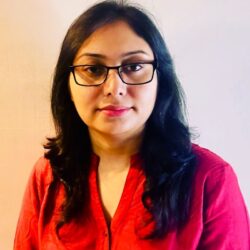 Dr. Sonali has a cumulative of 12 yrs experience in Healthcare, Lifesciences, Tech Startups with expertise in healthcare Innovations, MedTech, Digital Health, Medical devices, SAMDs project management, strategy coupled with strong networking, consultancy & stakeholder management skills. She strongly believes that technology can be leveraged to solve biggest healthcare challenges and she is passionate about taking the technology to the last mile by enabling MedTech startups through close collaboration with multiple stakeholders including industry partners, governments, Investors etc.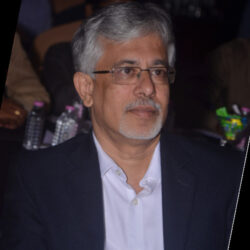 Global business leader with more than 3 decades of experience in Indian and International companies. He has a unique advantage of having worked in Agriculture, Technology, Media, Renewable energy, Manufacturing, Healthcare, Chemicals and Textiles. Post his corporate career he built and sold two successful start-ups over a period of 10 years in Dubai, Jordan, Indonesia and India. Ajit is also a guest speaker and mentor with various forums and platforms in India and New Zealand. He is also an advisor with Loyal VC, venture capital fund from Canada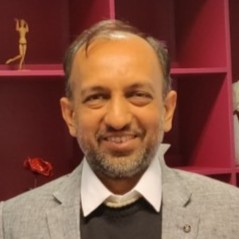 Vikas has 28+ years of experience in B2B businesses as an entrepreneur in various market segments and geographies (EU, US, India). Functionally he his capabilities spread across operations, sales and market penetration strategies. Over the last few years, he has worked with a number of diverse organizations, from start-ups to large corporations as a Consultant, Trainer and Coach. He focuses on helping companies drive their revenues by understanding their "best market-connect" and how to effectively engage customers and win more business.
For over 17 years, Prajakt has been an active participant in the startup eco-system in India as an entrepreneur, mentor and angel investor.
Prajakt Raut is the founder of Applyifi, co-creator of India CXO Fund and Managing Partner of Supply Chain Labs by PE Firm Lumis Partners. Prajakt is also the director – startup success of Excelerate, a platform that connects curated B2B startups to Global 5000 corporations.
Previously, Prajakt was head of operations at Indian Angel Network and Asia Director for The Indus Entrepreneurs (TiE). Prajakt also co-founded Orange Cross and was a founding member of Idealake Technologies.
Opportunity Boosters
Market specialist and business experts ready to support and direct entrepreneurs on their journey to India.

Startup India initiative aims at fostering entrepreneurship and promoting innovation by creating an ecosystem that is conducive for growth of Startups. The objective is that India must become a nation of job creators instead of being a nation of job seekers.
Fostering a fruitful culture of innovation in the country is a long and important journey. This initiative will go a significant way in reiterating Government of India's commitment to making India the hub of innovation, design and Startups.
COUNTRY - India
startupindia.gov.in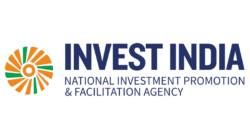 As the national investment promotion and facilitation agency, Invest India focuses on sector-specific investor targeting and development of new partnerships to enable sustainable investments in India. In addition to a core team that focuses on sustainable investments, Invest India also partners with substantial investment promotion agencies and multilateral organizations.
COUNTRY - India
investindia.gov.in

Turian Labs is India's leading Business Innovation & Strategy Consulting firm. They use Human Centered Design (Thinking) to build new business ideas, product concepts & better customer experiences. Turian Labs also specialises in training teams to catalyze a whole new innovation culture within the organization. With a decade experience in mapping India Megatrends, their trend knowledge becomes a pedigree while crafting future strategies and identifying white spaces for innovation. They also use this knowledge to help global brands craft their India strategy.
COUNTRY - India
turianlabs.com
Join our activities
Ecosystem
builders
Ecosystem builders
Accelerators, incubators, tech spaces, governmental agencies and service providers.
Join our network and provide concrete growth opportunities for your portfolio.
Join our network
european
tech companies
european tech companies
Mature Startups,
Scaleups & SMEs
Get our exclusive services and tailored business support to help you scale to India
CHECK OUR
PROGRAMMES
A project made with love by