Tech companies
The group of Startups and SMEs that participated in our programs looking for new business opportunities in India or preparing for the promising step of internationalisation.
Ambassadors
A selected group of ecosystem builders committed to helping companies find the best opportunities and successfully enter the Indian market.
Mentors
Market specialist and business experts ready to support and direct entrepreneurs on their journey to India.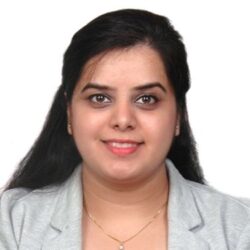 Dr. Kanchan Raghuwanshi comes from a clinical background with a keen interest in working at the Operations and Technology intersections of the Healthcare ecosystem. She has close to a decade of experience in the Care Provider, Advisory, and Digital Health across India, the US, UK, SEA, and UAE. Her spectrum of work includes Digital Transformation, Digital Accelerators, Go-To-Market and Growth Strategy, New Entrant Market, and Operational efficiency & Cost optimization. She firmly believes that Digital-first health has the potential to solve the biggest challenges of Healthcare, and it is going to transform the way care is delivered, consumed, and perceived.
Dr. Shibichakravarthy Kannan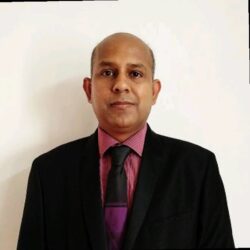 Dr. Shibichakravarthy Kannan is  a physician scientist with medical degree from India and PhD in Biochemistry & Molecular Biology from University of North Dakota, Grand Forks, ND, USA. He has  completed four years of post doctoral fellowship training from the prestigious MD Anderson Cancer Center, Houston, TX, USA.
He has been actively involved in investigating tumor immunology, tumor microenvironment, developing novel targeted immuno-therapeutics and understanding tumor biology from a computational biology perspective.
Currently he is working in cancer genomics field and exploring the SNPs (single nucleotide polymorphisms), INDELS (insertions and deletions), chromosomal rearrangements, gene fusion events and other mutations associated with heterogeneous tumors such as lung, breast and ovarian cancer.
Dr. Vijay Raaghavan currently leads, as part of a core team at Fractal Analytics – the Healthcare & Lifesciences practice. His area of special interest lies in leveraging the power of Data for delivering outcomes. Vijay, firmly believes in the value of AI & Analytics in helping healthcare decision makers take faster & informed decisions. He firmly believes, A Gram Of Data Can For Sure Save A Pound Of Flesh.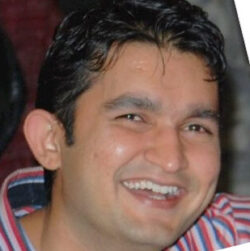 Dr. Taslimarif Saiyed's initial training has been in neurosciences, where he received his PhD from Max-Planck Institute for Brain Research, Germany and followed it up by postdoctoral training at University of California San Francisco (UCSF). At the same time, he also underwent training in management for Biotech and Innovation from QB3 at UC Santa Cruz, UC Berkeley and UC San Francisco. He has also completed a biotech management program for biotech executives at Wharton School of Management. In the Bay area, he served as a Management Consultant with QB3 New Biotech Venture Consulting and in an individual capacity, he also consulted for many biotech firms in the US. 
Dr. Saiyed is an Adjunct Faculty at Indian Institute of Technology (IIT) Madras and also Amrita Institute – School of Biotechnology. He also heads the Discovery to Innovation Accelerator program at C-CAMP. He is actively involved in promoting innovation in lifescience / healthcare by supporting translation of discoveries to application, entrepreneurship and technology development.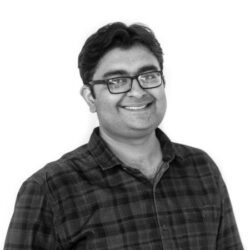 Arun has been a serial entrepreneur with experience in building ventures in the space of health tech, cleantech, and education. He has almost a decade long career in the pharmaceutical industry with experience ranging from R&D, manufacturing, corporate strategy, innovation and M&A. Arun has also worked globally with renowned firms such as McKinsey & co. and Dr. Reddy's Laboratories Ltd. Arun is a B-Tech in Chemical engineering from IIT Roorkee and MBA from GSB Stanford. In his current avatar, Arun heads Zenfold Ventures.
Karan Sandhu is an HR, L&D and Talent Management professional with 25 years experience, a large part of which has been in leadership roles across industries and sectors. He has worked in HR, Learning, Customer Experience, Six Sigma Quality and has also been an entrepreneur, as he successfully founded and ran a tech-based services firm.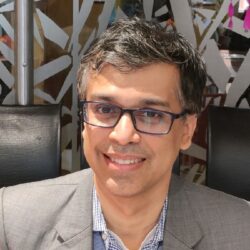 Managing Partner of Supply Chain Labs, a Fund which runs a flagship fellowship program. Seasoned leader having more than 14 years of experience in managing end to end process (Fund raise, investment, portfolio management & exit). Holds significant network for the benefit of the fund and its portfolio companies. He is recognized as a thought leader in the industry; have been speaking on various public forums like XIM Bhubhneshwar, HSBC Supply chain event etc. Ashutosh is a visiting faculty at Indian Institute of Management, Lucknow. At Supply Chain Labs Fellowship program, he has run the process to invite 600+participants both in 2019 and 2020.
Somasundaram currently heads Strategic Initiatives for a renewable independent power producer in India. He has cross-functional experience across the Americas, Europe and Asia in the banking, automotive, energy and retail sectors. He has the proven ability of combining big picture thinking with detail-oriented execution to incubate and scale startups, brownfield ventures and operational firms. Soma has an MBA from the University of Michigan, a PGDM from the Indian Institute of Management, Ahmedabad, and a BE degree from Jadavpur University.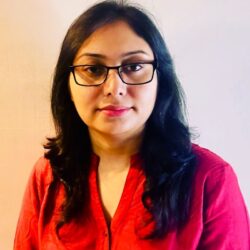 Dr. Sonali has a cumulative of 12 yrs experience in Healthcare, Lifesciences, Tech Startups with expertise in healthcare Innovations, MedTech, Digital Health, Medical devices, SAMDs project management, strategy coupled with strong networking, consultancy & stakeholder management skills. She strongly believes that technology can be leveraged to solve biggest healthcare challenges and she is passionate about taking the technology to the last mile by enabling MedTech startups through close collaboration with multiple stakeholders including industry partners, governments, Investors etc.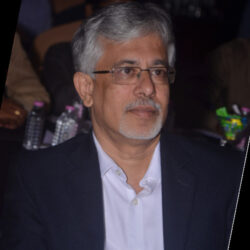 Global business leader with more than 3 decades of experience in Indian and International companies. He has a unique advantage of having worked in Agriculture, Technology, Media, Renewable energy, Manufacturing, Healthcare, Chemicals and Textiles. Post his corporate career he built and sold two successful start-ups over a period of 10 years in Dubai, Jordan, Indonesia and India. Ajit is also a guest speaker and mentor with various forums and platforms in India and New Zealand. He is also an advisor with Loyal VC, venture capital fund from Canada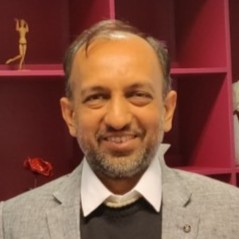 Vikas has 28+ years of experience in B2B businesses as an entrepreneur in various market segments and geographies (EU, US, India). Functionally he his capabilities spread across operations, sales and market penetration strategies. Over the last few years, he has worked with a number of diverse organizations, from start-ups to large corporations as a Consultant, Trainer and Coach. He focuses on helping companies drive their revenues by understanding their "best market-connect" and how to effectively engage customers and win more business.
For over 17 years, Prajakt has been an active participant in the startup eco-system in India as an entrepreneur, mentor and angel investor.
Prajakt Raut is the founder of Applyifi, co-creator of India CXO Fund and Managing Partner of Supply Chain Labs by PE Firm Lumis Partners. Prajakt is also the director – startup success of Excelerate, a platform that connects curated B2B startups to Global 5000 corporations.
Previously, Prajakt was head of operations at Indian Angel Network and Asia Director for The Indus Entrepreneurs (TiE). Prajakt also co-founded Orange Cross and was a founding member of Idealake Technologies.
Opportunity Boosters
Market specialist and business experts ready to support and direct entrepreneurs on their journey to India.
Join our activities
Ecosystem
builders
Ecosystem builders
Accelerators, incubators, tech spaces, governmental agencies and service providers.
Join our network and provide concrete growth opportunities for your portfolio.
Join our network
european
tech companies
european tech companies
Mature Startups,
Scaleups & SMEs
Get our exclusive services and tailored business support to help you scale to India
CHECK OUR
PROGRAMME
A project made with love by