What you get
DEEP-DIVE
A hands-on experience in India to learn more about its market, business culture, and your sector-specific environment.
CONNECTIONS
Meet stakeholders, business mentors, and potential partners to support your market entry.
VALIDATION
Get the necessary insights to find your product/market-fit in India and how to localize your solution to maximize your efforts.
CUSTOMISATION
A customized agenda to support your company with market insights from experts, fellow founders, decision makers based on your businesses priorities
Exploration programme
Our next Free Exploration Programme will happen between
Cohort IV: May – June 2022 /Sustainability – Green India
Cohort V: Oct. – Nov. 2022 /Deep Tech
Is your sector not mentioned?
Speak to us to discuss your opportunities with our experts.
Apply now
Prep calls with every selected startup with our Localization Facilitator
Immersion: Understand Indian Customers and local decision makers behaviour
Present your Business Model to identify key areas for localization
Meet your mentor
Meet potential clients, partners, innovators and mentors to validate your product's value proposition for India
Workshops: Selling in India, Insights into the Psyche of Indian Decision Makers
Explore Sector-specific dynamics and regulations
Possibility of individual/private sector related site visits (only while traveling to India)
Local networking events (only while travelling to India)
Legal guidance upon specific request
Summarize your validated localized business model
Plan your next step & develop potential timelines and possible gaps to address
Learn about Grow Programme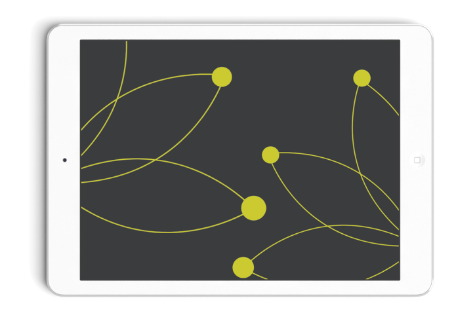 Application Process
Who can participate:
European tech startups and scale-ups with a strong interest in entering India, knowledge that India is a suitable market for their business or are possibly already active in India but struggle with aspects of their journey.
You will be selected according to:
stage of development
motivation to enter the Indian market
compatibility with our areas of focus
(tangential business can be studied)
Join our next programmes:
OUR EXPERTS
Juliane Frömmter
Specialized in international business, Juliane is an accomplished Startup Ecosystem Builder and Enabler with years' experience in building support programmes around International Expansion and Client Acquisition to and from India.
Juliane supported more than 40 startups with India Market Entry Support and Access to Clients to accelerate their scaling and impact their bottom line.
Project leader
As a valued partner to startups, corporations, universities and public organizations, German Entrepreneurship shapes the future by empowering innovation. Targeted programs like German Accelerator, Scaler8, the EU-India Innocenter, Master Accelerator and Scale-up.NRW address European and international startups as they transition into the world's most thriving economies. Since 2008, the German Entrepreneurship team has guided more than 750 startups with its global network of experts – including German unicorns like Flixbus and Celonis. Over 500 innovation projects, ranging from innovation coaching to corporate accelerators,  were successfully completed on behalf of DAX-listed and medium-sized enterprises. German Entrepreneurship has offices in Munich, Berlin, Düsseldorf, Singapore, Tokyo, Silicon Valley, Boston and New York, and operates with close partners located in India and South Korea.
F.A.Q
1 - What is the cost of the programme and what is included in the price?
The programme is free of charge. You may be required to cover your cost of travel to/from and in India partially or in full. Please speak to the EU-India InnoCenter team in case you require financial assistance for your travel expenses.
2 - I didn't do the ICCs or Preparation training; can I apply for the Exploration Programme?
Yes, we absolutely encourage you to apply. Depending on your maturity level we may request you to participate in an ICC or Preparation training before joining the Exploration Programme. Please speak to the EU-India InnoCenter team for feedback on your specific situation.
3 - My company does not fall into any of the sectors mentioned. Is there a possibility to register?
4 - What is the impact of the pandemic on the Exploration Programme?
The Exploration Programme is designed as a hybrid program ideally, with programme parts happening virtually and in India. As the pandemic continues to prevent us from travelling, we will offer the in-country element of the programme in a virtual fashion too. We have seen high engagement in similar programmes throughout 2020. This time is great to explore something new and build plans for a post-pandemic world.
5 - Am I too small or too early stage to be considered?
Even as EU-India InnoCenter is seeing scaleups and more mature technology SMEs as their key audience; new and small companies can also be a great fit. Especially if there is a uniqueness to the offering.
Keep in mind programmes are designed for companies that have reached product-market fit in their home market and do show traction in one or more countries. Do not be shy to apply, as applying is free, and it will allow our team to get to know your company.
6 - Which countries are eligible to apply?
Join our activities
Ecosystem
builders
Ecosystem builders
Accelerators, incubators, tech spaces, governmental agencies and service providers.
Join our network and provide concrete growth opportunities for your portfolio.
Join our network
european
tech companies
european tech companies
Mature Startups,
Scaleups & SMEs
Get our exclusive services and tailored business support to help you scale to India
CHECK OUR
PROGRAMMES
A project made with love by