What you get
2 online training sessions, individual support and assignments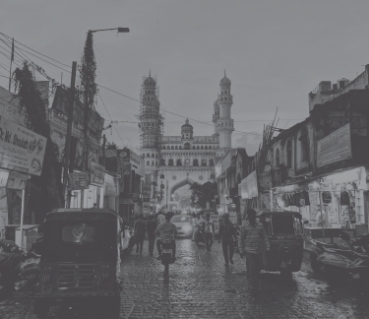 Find out what constitutes a market opportunity and what to take into account when building your Indian GTM Strategy
Access to an international network of peers, experts, investors and other relevant players
And once selected, you will
get all of this for free.
Almost seems too good
to be true, right?!
We are looking for European
startups and scale-ups that:
Have a legal entity based in Europe
Want to scale abroad, are ready to take the next step
Have paying customers and revenue growth
Are eager to learn and committed
Believe their product is suitable for the Indian market
THE PREPARATION TRAINING
Our next free prep. training will start at 05/September/2022
Phase 1: Internationalisation readiness
Agenda:
Introduction to the training & get to know your peers

Discuss 'why going international'?

Understand the do's and don'ts of internationalisation

Understand the impact of your Product-Market Fit on your internationalisation strategy

Set future goals and get a realistic view of the next steps
Your commitment: 
Participate in all online training sessions
Invest an average of 2-3 hours on assignments and individual support
Agenda:
Understand what a market opportunity entails in general and for your company

Compare India with your home market and three other markets with our Market Opportunity Analysis (MO-analysis)

Q&A with founders and experts about best practices on doing business in India
GO/NO-GO MOMENT:
After phase 1, you will have the chance to re-evaluate your moment and decide if it is the right time to invest in your international expansion.
If the answer is yes, you will move forward to the next phase.
Phase 2: India readiness
Agenda:
How to seize the identified opportunity in India?

Understand what constitutes an international GTM Strategy

Insights into differences International business culture (Tool: the Culture Map)

Learn from experienced founders and experts about what is specifically important for Indian market entry
Agenda:
Know what you do know already & Know what you don't know yet (and thus need to validate)

Pitch your draft Go-to-Market Strategy to a panel of India experts

Take your company to the next level and get selected for the exploration phase
At the end of this training, you will have a good idea of what you should validate for your business in Indian market entry.
OUR facilitators
main trainer

Emilie Verbunt
Emilie is the Director and President of the Board at DutchBasecamp. She has a passion for innovation and tech startups, because of the necessary change it brings to the world. Worked with over 150 entrepreneurs on their growth and international roadmap. Worked and lived in the Netherlands, USA, Portugal and South Africa.
main trainer
Kiran Gange
Kiran is an experienced international entrepreneur with successful ventures in many different countries including the Netherlands, USA and India. He has over 16 years of experience launching innovative technologies around the world. Kiran has trained on entrepreneurship and technology at several prestigious institutions and organisations in the US and Europe.
How does it work?
Application deadline:
August 26
Announcement of selected companies:
September 02
Personal intakes:
Closing on September 01
Selected participants must send the signed MoU within 1 week to confirm participation
Apply now
WHAT PEOPLE SAY ABOUT US
OUR PREPARATION TRAINING WAS RATED
BY THE PARTICIPANTS WITH A
This is a perfect way to get to know the basics and also learn how to get to know more about the market.
Pekka Viilto – Rundit
Listen and learn, knowing that it is not a finite process to enter a country outside your comfort zone as a market. Understanding and taking your knowledge and your product apart before putting it back together, knowing every detail, every emotion, every person so that it becomes a success story.
Gordian Overschmidt – ODE Systems
As an outsider, you might see India as one country. But the Indian experts will teach you how every part can be seen as a country itself. It was a very insightful training with many experienced entrepreneurs involved. We have learned a lot from it
Ammar Badwy – Pharmaoffer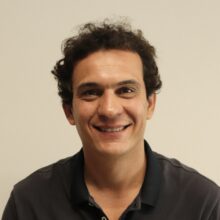 I am impressed that in such a short time we have managed to better understand the Indian market and understand what steps and actions we should take to get there.
Jorge Alexandre Vieira – Matereo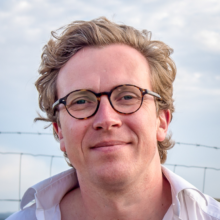 The decision to enter a new market requires good information and careful analysis. The go-to-Market prep training derived both. It is time well spent for any entrepreneur considering the Indian market.
Daniel Klusmann – Freddie Med
This training is not just theory, it bring up collective insights on GTM from mistakes and experience of entrepreneurs, which helps you not commit the same, and accelerate the GTM.
Pranav Agarwal- Nymphea Labs
For HYDRAO, the GTM training was a perfect environment to "stress-test" our first thoughts about penetrating the Indian market.
Eric Burkel – Hydrao
Project leader
Dutchbasecamp has the strong belief that startups and scale-ups bring the necessary change that the world needs and bases its mission on helping innovation companies to become successful internationally, to maximize their positive impact. Through stable relationships and trustworthy connections, we make the magic happen, focusing more on impact than on numbers and believing that an open mind and a learning attitude are essential when facing international cultures and adventures. As the market is constantly changing and preparation is the fundamental first step, we listen and adapt to the demands of the teams we work with to create the greatest impact.
F.A.Q
1 - Is there any maturity requirement to participate in the training?
This training is most relevant to European tech scale-ups with paying customers, revenue growth and the resources to grow internationally. Please look at our selection criteria here. 
2 - Are the classes Free of charge?
Yes, you don't need to pay anything to be part of the Preparation Training. We only ask for your commitment and positive spirit. This project has received funding from the European Union's Horizon 2020 coordination and support action programme under grant agreement No. 101004815. We support European mature startups & SMEs in every step of their journey to the Indian market – from discovering business opportunities to creating a strategic local network – all free of charge.
3 - I didn't attend any Internationalisation Crash Course, can I still register for the Prep training?
No problem. The ICCs and the Preparation Training can be taken separately and independently. As well as the Discovery Phase programme that sequences the Preparation Training.
4 - Is it possible to participate in one specific Preparation Training session or do I have to complete the entire programme?
When you apply, you apply for both phases of the Prep Training:  2 plenary sessions. Half-way through, after you finished phase 1, we give participants the possibility to decide not to continue the training if you have learned the timing is not right.
5 - Where do the classes take place?
A combination of offline & online sessions will be held when possible and offered according to participants' location. For now, the Preparation Training will be through Zoom, with interactive Q&A and various assignments that will keep you busy for 2 to 3 hours per week. You will receive a detailed program overview and Zoom link as soon as you are accepted into the course. 
6 - What tools are being used?
The following tools are some examples:
– DutchBasecamp Internationalisation Canvas
– Market Opportunity Analysis tool (MO-Analysis) to select and compare target markets
– The Culture Map
7 - Our company does not meet 1 or 2 of the above stated selection criteria, can we still apply for the Preparation Training?
No, not at this point. We believe that it does not benefit companies to join this training if the minimum criteria are not met. However, this is a long term project that runs until 2023. So if anything changes, get in touch again. Do check out the Internationalisation Crash Courses in the meantime, these are open to anyone.
8 - I would like to sign up for the next phase of the programme, the Discovery phase, but I did not follow the Prep training, is that a requirement?
The programme phases can be carried out separately and independently. One of our experts will assess your company's timing to ensure it is ready to participate in this phase.
A project made with love by