WHY SCALE WITH US IN INDIA?
Are you a B2C startup that is preparing to go global from day 1?
Startups from countries with a population of less than 50 million go international twice as fast as startups from countries with a population of more than 50 million: 1.4 years as opposed to 2.8 years. India offers a tremendous opportunity in the consumer space.
Are you a B2B startup looking to grow from day 1?
India offers not only an excellent cost arbitrage on R&D, but is an excellent business enabler and high value creator. You can scale your (Global In- house center/ Global capacity center) Development, Ops and service delivery team in India for less than half the cost in Europe and free up your capital to chase revenue.
Apply now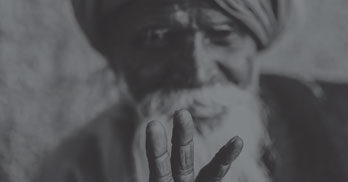 VALIDATE product-market fit for your startup's solution for the Indian market
CONNECT with relevant sector-specific mentors and advisors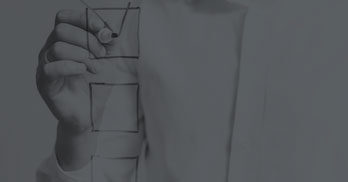 SCALE via a custom go-to-market plan designed around your goals
We are
looking for
European
startups
and scale-ups
that:
Want to set up an operational base or a GCC in India
Have a clear understanding of their value proposition and competitive landscape for India*
Recently raised Series A funding or are ready to raise fresh capital from new/existing investors for India expansion
*You can enroll in one of our exploration programmes to understand if India is the right market for you
Ready to accelerate in India?
The Acceleration programme starts in April 2022
CRASH COURSE WITH INDIAN CONTEXT: Our expert mentors dive into various focus areas such as Sales, Customer Success and Lead Generation in the Indian context.
INTRODUCTION TO SERVICE PARTNERS: Get introduced to a variety of partners for Admin, HR, Legal and Marketing support in India.
TEAM LOCALISATION: Understand what team you will need to successfully establish ops and get customers in India.
MENTORING: Get matched with mentors and set SMART goals in preparation for acceleration.
CUSTOMISE YOUR PROGRAMME: Plan your mentorship engagements and allocate the hours towards it.
SETUP: Get familiar with reporting, communication and feedback tools to be used during the acceleration.
COACHING: Work alongside our mentors and experts to achieve the set goals.
BUSINESS CONNECTS: Our team gets you introduced to potential customers and partners.
INVESTOR CONNECTS: We put you in touch with potential investors from the Indian ecosystem.
OUR EXPERTS
Jay Krishnan
With over 20 years of startup and enterprise experience, Jay is a successful serial entrepreneur with multiple exits (and a failure) in India and US in the enterprise and sustainability sectors. Jay was also founding CEO of T-Hub, India's largest startup accelerator.
Abhimanyu Bhardwaj
Abhimanyu is an expert in innovation, development of entrepreneurial playbooks and design thinking. He consulted in an advisory capacity with a big 4 with two dozen European companies spanning development and GTM of consumer products, financial and Government sectors.
Varun Mallapragada
Varun is an expert in building open innovation programmes and entrepreneurship playbooks for corporates, academia and government organisations. Being a product manager at heart, Varun has worked with startups to help them with product-market fit through startup incubators, accelerators and market access programmes.
Project leader

Mantra Launchspace is a venture builder focused on Tech for Human Good, to help build incredible companies and solve humanity's most difficult problems.
Working with entrepreneurs to define relevant topics for our future, we focus on startups with products and solutions that use advanced science and cutting-edge technologies with the potential to transform the sustainability of humanity.
F.A.Q
1 - Do I have to pay to attend the programme?
Absolutely not, you don't need to pay anything to be part of the acceleration programme. We only ask for your commitment and positive spirit. This project has received funding from the European Union's Horizon 2020 coordination and support action programme under grant agreement No. 101004815. We support European mature startups & SMEs in every step of their journey to the Indian market – from discovering business opportunities to creating a strategic local network – all free of charge.
2 - Is there any maturity requirement to participate in the programme?
This training is most relevant to European tech startups and scale-ups with paying customers, revenue growth and the resources to grow internationally. Please look at our selection criteria here.
3 - I didn't attend any Internationalisation Crash Course or the GTM prep training, can I still register for acceleration?
Sure, you can. The ICCs and the Go-to-Market preparation training can be taken separately and independently. As well as the discovery and exploration phase programme that precedes the acceleration programme.
4 - Where does the acceleration program take place?
Ideally, we will invite you to travel to India to establish your company and start meeting customers, partners and stakeholders. However, with COVID-19 restrictions in place, a part of this programme might be held online, remotely.
5 - Our company does not meet some of the above-stated selection criteria, can we still apply for the Acceleration Phase?
We recommend participating in the Discovery and Exploration phases to establish the selection criteria. We believe that it does not benefit companies to join this programme if the minimum criteria are not met. However, this project runs until 2023, so if anything changes, get in touch again.
Join our activities
Ecosystem
builders
Ecosystem builders
Accelerators, incubators, tech spaces, governmental agencies and service providers.
Join our network and provide concrete growth opportunities for your portfolio.
Join our network
european
tech companies
european tech companies
Mature Startups,
Scaleups & SMEs
Get our exclusive services and tailored business support to help you scale to India
CHECK OUR
PROGRAMMES
A project made with love by